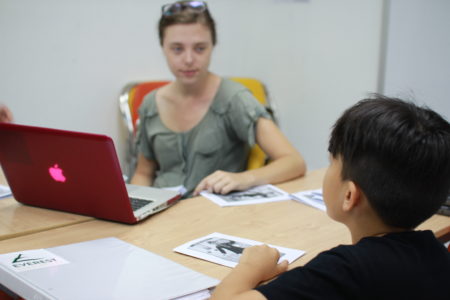 Key Advantage
---
We provide private tutoring sessions in English in one-on-one or small-group formats as an enrichment program for various academic subjects.
Our tutoring program offers customizable curriculum and personal mentorship for students. We pinpoint each student's individual strengths and weaknesses and tailor curriculum to address their specific needs.
Flexible Schedules
We specifically work with families to arrange a suitable time frame for the course.
Custom Curriculum
Students acheive their academic goals through personalized learning strategies.
Academic & Life Coaching
Students maximize their potentials by developing good study habits and self-discipline.
Our teaching staff graduated from top universities around the world:
E2 teachers were top students themselves, but even so, academic credentials are only minimum requirements.  In fact, we hire less than 10% of teaching applicants. We have hand-picked our teaching staff through a rigorous, multi-stage recruitment process that includes testing of subject matter expertise, delivery of sample lectures, and behavioral testing for cultural fit.
Our program consultants will contact you within 24 hours to set up a diagnostic test.
After the diagnostic test, we will advise the family on choosing the most suitable course for the student.
About Everest Education
---
Everest Education was founded by Don Le (Stanford University) and Tony Ngo (Harvard Business School and Stanford University) to transform education in Vietnam by personalizing learning. We offer Math and English enrichment classes as well as private tutoring to students K-12. We also offer English, STEAM, and design thinking camps through our partner schools