What makes a great movie so great? What makes a funny movie so funny, a scary movie so scary, an exciting action movie so exciting?
Continue our workshop series of Climber Crew – an English club organized by Everest Education, this week, our will be "Movie Critics".
Students will explore some of the techniques that go into great filmmaking, look at examples in fun and interesting film scenes and design a scene of their own based around these techniques.
Our workshop is designed for students at all ages and skill levels. Time and venue as follow:
2nd Floor, 670-672 Ba Thang Hai,  W.14, D.10, HCMC

For grades 1 –  6:

9:30am – 10:30am

For grade 7 – 12:

2:30pm – 3:30pm
Register at: https://bit.ly/climberscrew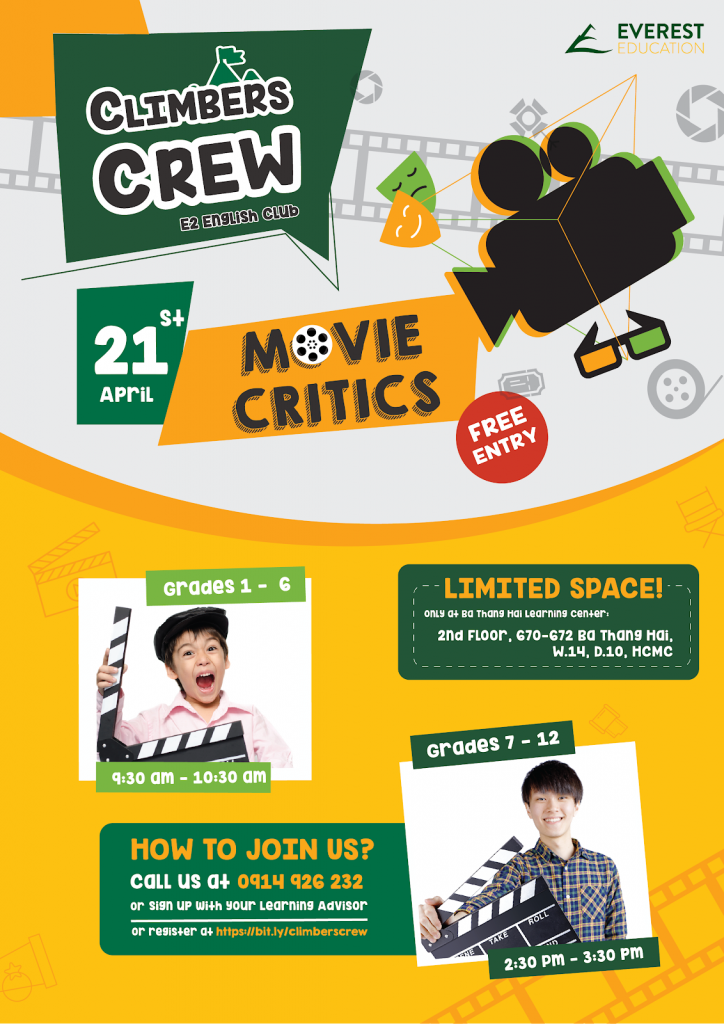 (*) Movie Critics is one of the activities from Climbers Crew – an English Club organized by Everest Education. We provide free and creative spaces for students at all ages to practice conversational English in the form of interesting workshops. Programs and topics vary from week to week. For the full agenda, click here.
---
Hotline: 0914 926 232