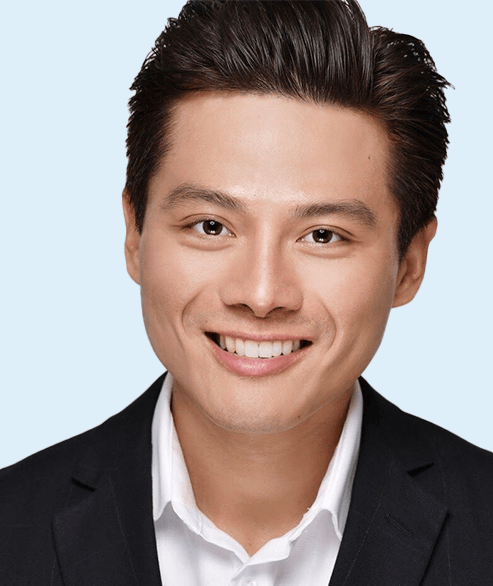 University of Oxford
Dean's Scholar of Philosophy, Politics & Economics (2012)
Amherst College
Bachelor of Arts
Quantic School of Business and Technology
Master of Business Administration (2018)
Expertise
People and Leadership development
Community Building
Content/ Brand Marketing
Product Management
Public Speaking
Start-Ups
Henry V. Bao is a business leader, media professional, and coach with 10+ years of experience as a founder, marketing & product leader, and advisor to startups and corporations in the US, Europe, and Asia Pacific.
He previously led product and instructional design at Bloc/Thinkful (acquired by Chegg, Inc. for $100 million), ambassador marketing at Tesla, and community at Nextdoor (Silicon Valley unicorn, IPO'ed).
Henry was a 2012 Dean's Scholar at University of Oxford, and received his BA from Amherst College (full scholarship), and Global MBA degree from Quantic (with courses taken at Stanford GSB and Harvard Business School).
Henry Bao is an event emcee and talk show host. He is a US / Vietnam dual citizen and proud Global Citizen.
The college application process could be challenging, complicated and stressful, or it could be one of the most profound, revealing, and empowering processes in a young person's life. It is my hope that the student learns about their strengths, gains newfound confidence in their path, and thrives in this important process and life decision. I hope they will make the right decision as to where they end up in the fall. Best of luck!
As an advisor to startups in tech for over 5 years, I have mentored many (aspiring) entrepreneurs. One of the most fulfilling aspects of my role is to empower these entrepreneurs and tech workers to gain confidence in their newfound path.
I remember coaching these entrepreneurs on mindset – from giving them meditations to do, to have them attend weeklong leadership retreats. I watched many of them blossom as they hired their first leadership team or head of growth/product. I coached many of them through their first fundraisers.
Now, I feel lucky to continue to do so in Vietnam – as both a startup advisor and College Compass counselor – to empower the next generation of leaders and entrepreneurs.