ENGLISH LANGUAGE ARTS
AT EVEREST EDUCATION
---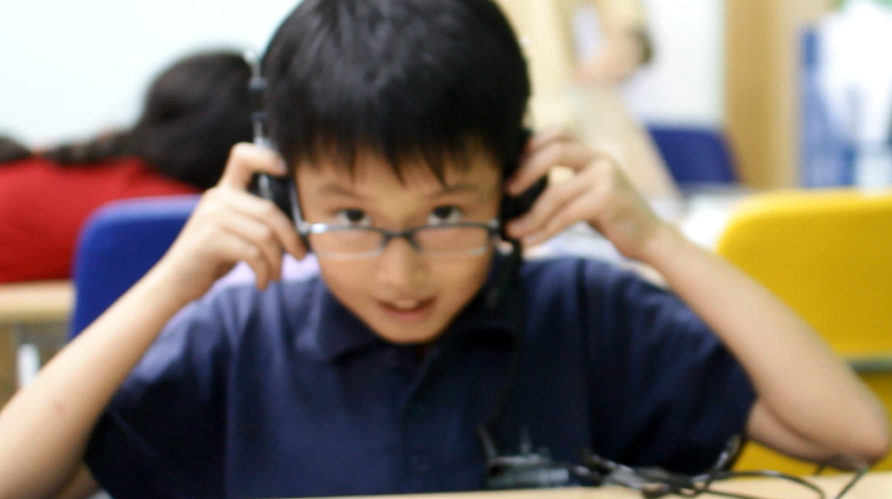 Key Advantages of E2's English Language Arts Enrichment Program
---
Study comprehensively: We use our Blended Learning Model to engage students in different topics and build their academic English skills.
Write effectively: Our writing program is based on the 6+1 Writing Traits model, which serves as the foundation for excellent writing.
Speak confidently: Students learn skills in round-table discussions and presentations similar to a college classroom experience.
COURSE LEVELS
---
We provide English Language Arts courses for K-12 students in Ho Chi Minh City. Whether your goal is to get ahead at school or to prepare for international education, we are here to help.
Foundation
Build reading comprehension skills in various genres.
Climber
Develop effective communication and research skills through class activities, discussions, and presentations.
Summit
Enhance academic skills through research and writing projects in various topics.
11-week terms
Courses are divided into 11 weeks, meet once a week for 90 minutes per session.
Common Core State Standards Curriculum
The Standards ensure students to develop attentive reading skills, allowing them to truly enjoy the process of acquiring new and complex information.
Blended Learning Model
Students get access to the right materials, at the right level, at the right time.
Our program consultants will contact you within 24 hours to set up a diagnostic test.
After the diagnostic test, we will advise the family on choosing the most suitable course for the student.
About Everest Education
---
Based in Los Angeles and Ho Chi Minh City, Everest Education (E2) is a social enterprise dedicated to personalizing learning. We've developed our own blended learning approach to replace the traditional "one size fits all" education format. We customize instructions and materials to reach each student's zone of proximal development.
Our founders, Don Le (Stanford University) and Tony Ngo (Harvard Business School), have a long history of teaching and mentoring students both in the United States and in Vietnam. Their goal for E2 is to deliver an exceptional educational experience that helps students succeed throughout their lives, not just on the next test.