Everest Education's English Club for students grades 1-12. We provide creative spaces for students at all ages to practice conversational English in the form of interesting workshops. Join FREE.
Your Child's Roadmap To College
The coffee talk will walk you through school to college, what your child should be focusing on each year of high school to get into their dream college, and how we can navigate the college admissions process in an organized and effective way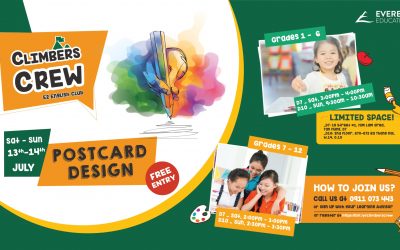 Getting to know the basic elements of Art Design: color, letters – text effects, pictures and positioning, covering the basic rules of thumbs and tips, tricks that are used by designers all around the world.
read more