Middle School students will gain a boost in confidence in English for the coming school year through this English Enrichment half-day program. Students will practice key skills – Reading / Writing / Listening / Speaking – through fun, interactive workshops and challenging projects.
Suitable for: Middle School students
Timeline:
From June 19 to July 28, 2017 (6 weeks)
Every morning, from 9:00 am – 11:30 am
2 hours per day, 5 days per week
Registration Fee:
20,700,000 VND/ 6 week
Daily Schedule
---
2 hours of English Enrichment in all skills areas
Area

Focus

Reading / Listening
Comprehension and decoding strategies for a variety of texts

Beyond "reading" using multi-media

Writing
The Writing Process, including pre-writing, drafting, editing and publishing

Project-based learning

Speaking
Speaking activities and games

Presentations and projects

Vocabulary
Vocabulary in context, sourced from Marzano's Academic Word List

Fun games, such as Team Jeopardy
REGISTRATION
---
Registration is open now until June 2nd.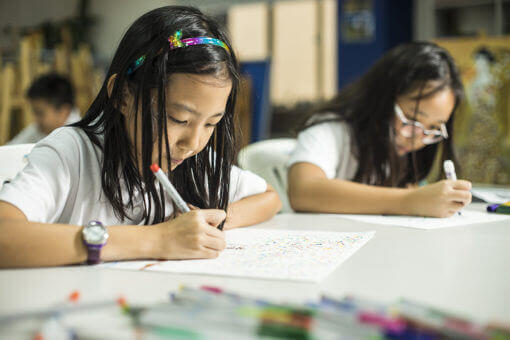 [contact-form-7 404 "Not Found"]